Electrophysiology
The overall data model for electrophysiology looks like this: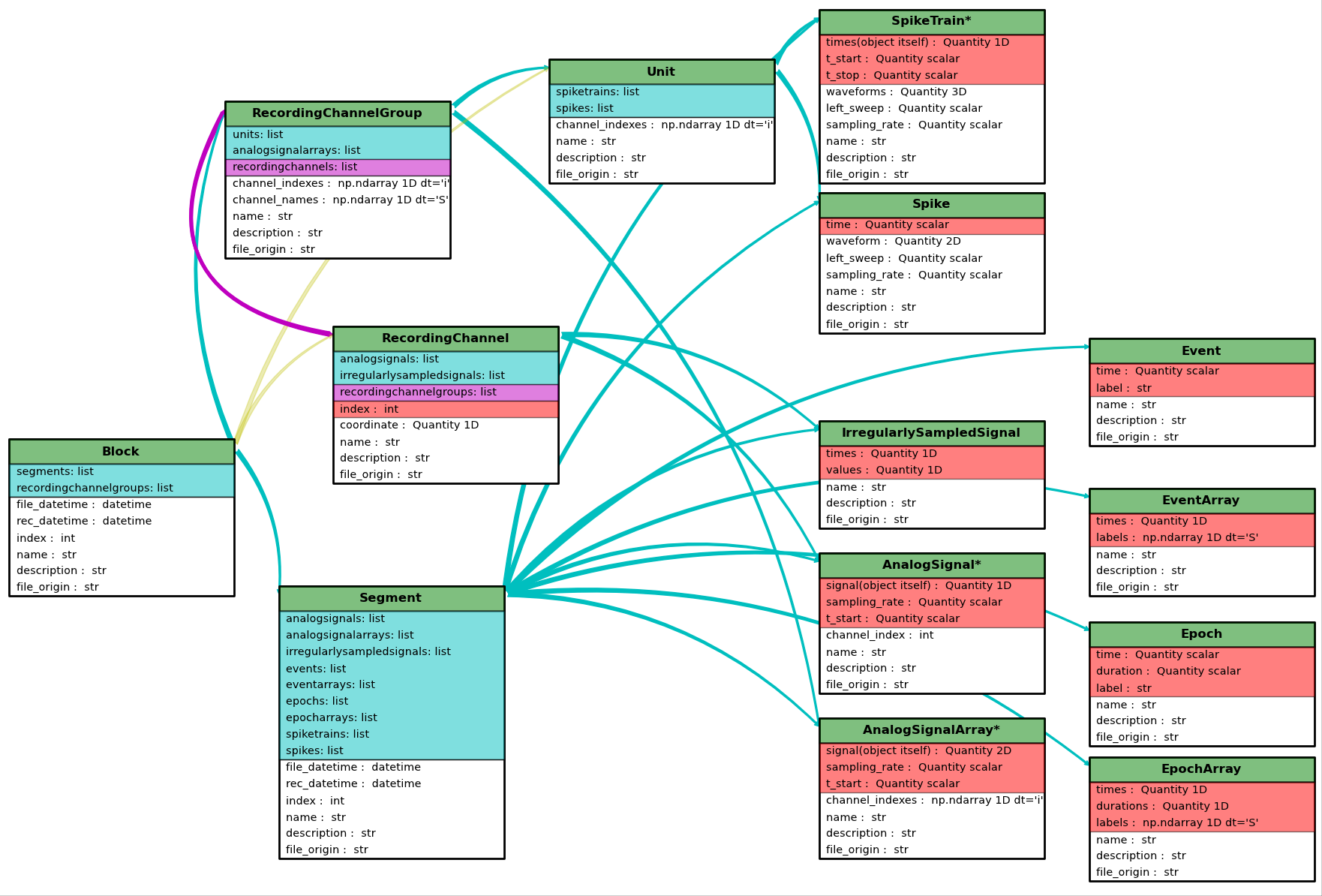 Every object in this context has a set of attributes and data fields, it may also have relationships, like parents and children. For example, a Segment has to have an attribute 'name'. AnalogSignal should have a 'sampling_rate' data field, which consists of the unit (like Hz or KHz) and a value (like 20000). A Block consists of Segment objects, which means the Block has a child Segment, and a Segment has a parent Block. Below for each object you can find its definition, as well as the detailed listing of its attributes and relationships.
Note. Some attributes have units. Here is the list of available units values:
in the time domain: * "s", "ms", "us"
in the signal domain: * "V", "mV", "uV"
in the signal sampling domain: * "Hz", "KHz", "MHz", "1/s"
Note. Attributes with * asterisk are mandatory.
ePhys Objects consist of: